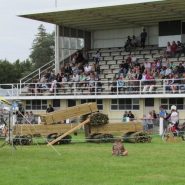 The Northern A&P Association has created a new sponsorship prospectus, in an effort to acknowledge the support and assistance that companies and individuals give the Association.  Thank you to all those who are involved.
Red Show Sponsors:  PGG Wrightson – www.pggwrightson.co.nz
Harcourts Twiss Keir Realty Ltd
Blue Show Sponsors: Farmlands Rangiora – https://www.farmlands.co.nz/, Oxford Cartage, Ravensdown – https://www.ravensdown.co.nz/
Yellow Show Sponsors:  Canterbury Plains Transport, PGG Wrightson Seeds – https://www.pggwrightson.co.nz/Services/Seed-and-Grain, Sanders Contracting
Rangiora Vet Centre – http://rangioravetcentre.co.nz/
Green Show Sponsors: Merial Ancare
Higgs Construction
White Show Sponsors:  Active Refrigeration Ltd, Agricom, Agriseeds, Dow Agri, Nufarm, Royal Canin,  Seed Force, Specialty Seeds
Collins & Co, Nolan Family, Top Cat Roof & Brick Ltd
Orange Show Sponsors:  ABW Builders, Autotech, Ballance, B.A Murray Ltd, Bridgestone Tyres, Brown Glassford, Fraser Grain & Seed, Gilchrist Bros, GVT Transport, J Preen Contracting, J.R Lundy Contracting, Hide Spraying, Luisetti Seeds, Matt Cherry Transport, Mead, Mowers & Chainsaws, N.C Truck & Trailer, Plaskett Spreading, Rangiora Toyota, Saunders, Robinson & Brown, Sparks Clothing, Winter Contracting, Tony Moody Cross Slot Drilling
Purple Show Sponsors:  Aakland Chemicals, Brandts Giesen McCormack Lawyers, Donaghys, Forrester Farrier Services, Gallagher, G.L Morris, North Loburn Equestrian Centre, PGG Wrightson Store Rangiora, RD1, Rodger Pearson, Tony Moody Cross Slot Drilling, Yaldhurst Wool Ltd
Pink Show Sponsors:  Canterbury Mohair Producers, Mohair Pacific,  I Ford
Northern A & P Association would like to thank the following entities for their support and assistance throughout the year and at Showtime.
Waimakariri District Council
Pub Charity
For sponsor packages info click here.